Custom range
We are experts at providing solutions for digital inkjet printers, including special or fully customized mechanical structure designs and module organization. We also have the capabilities for ink development for special use and printing control system design for unique demands.
Case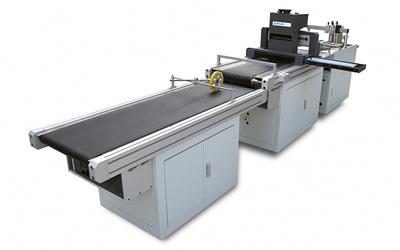 Case A: Single Pass Card Printer
Client demand: cards can be distributed automatically and even during variable data of card, continuous printing can be achieved.
Our resolution: automatic card feeding system + single pass variable data printing engine
Industrial application
Electronics printing
Patterns can be directly printed onto the shells of smartphones with UV inkjet printers. We can develop and create custom phone shell programs in a short amount of time. These meet various processing demands on a small scale, including sample production.
---
Vinyl banner printing
Based on various industrial demands and display methods, vinyl banner printing can be divided across UV advertising painting, solvent advertising painting, and water based advertising painting. These methods are applied on outdoor banner displays, stand displays, advertisements on automobile body displays, and airport or subway station light box displays.
---
Textile Digital Printing
In order to meet the diverse and personalized textile marketing demands, we operate computer systems to control printing and apply direct injection printing onto textiles. Direct injection is a convenient and economical technique that applies dye directly onto the textile by spray without causing waste pollution or complex processes.
---
Wallpaper Printing
Wallpaper printing can be used for the custom printing on tile, wood, acrylic sheet, LGP, glass, metal board, curtains, wallpaper, and much more.
---
Art Digital Printing
We purse trends for personalization, simplicity, and high quality printing. We believe that superior and accessible printing equipment increases the opportunity for people to pursue artful endeavors. Through our special printing equipment, we are able to copy art works with art digital printing to appreciate and decorate.
---
Gift Printing
We design and print custom three-dimensional patterns and characters on various materials and distinct layers for gift products. The highly quality print systems allow for unique products to be created for any number of shapes and sizes.
---
Package Printing
We can design printing schemes for custom packages like corrugated boxes, wood boxes, and non-woven bags, meeting the needs for all sorts of product demands. We perform proofing, custom designs, and small batch production.
---
Plastic Toy Printing
To meet the diverse requirements of the toy market, we can design colorful custom toy products with the application of high quality patterns and characters.
---
Stationery Printing
We provide custom services for stationary products, including color schemes and designs in order to create a diversified portfolio of stationary products to meet market requirements.
---
Wood Printing
We break the limit of traditional furniture patterns that we can design custom patterns and print them on various board materials of doors, beds, and cabinets. These designs are highly diverse and beautiful.
---
Leather Printing
Overcoming traditional printing restraints, our printing techniques can be used in the custom printing on different materials, such as PU artificial leather. Our products are wearable, hard to break, and are suitable for special custom designs for quality production.
RevoTech is a creative custom digital printer manufacturer, focus on marketing and distribution of wide format solvent printer, UV flatbed inkjet printer and dye sublimation fabric printing machine since 1998. We specialize in digital printing system for custom fabrication of signs, fabric banners, home interiors, wood furniture and leather products. We are here to offer all large format printers to support the printing media of solvent ink, water based ink and dye sublimation.