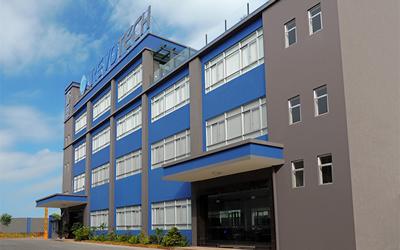 Revotech Tecnology Co., Ltd. is a designer and manufacturer of multiple personalized digital printing systems. Established in 1998, we provide standard products for various applications and are able to develop custom digital printing resolutions according to the various demands across many industries that utilize industrial printing techniques.
Who are we?
Revotech's predecessor was founded in 1998 and since then we have been the Chinese agent of several famous foreign advertising materials companies, such as Inkware, Heytex, and Ultraflex. Over the years we developed along with the Chinese advertising industry and transitioned to the development of digital printing systems in 2003. In 2006, we signed a contract with Konica Minolta to begin processing digital printers based on their print head technology. In late 2011, we changed our name to Revotech and fully committed to digital printing with the aim of supplying the "best products to best clients"
What are we working on?
As a professional digital printing solutions supplier, Revotech products are used in printing applications for the advertising industry, decoration industry, textile industry, card industry, toy industry, packaging industry, etc. Revotech supplies customers with both standard products and custom digital printing resolutions for various brands.
Industries and areas we have served
:
Vinyl Banner Printing
Textile digital printing
Wallpaper Printing
Art digital printing
Gift printing
Package printing
Plastic toy printing
Paper Card Printing
Stationary printing
Wood Printing
Leather printing
Electronics Printing
Personalized digital printing
Custom system developing
Custom product
Our custom service:
We have years of experience in various ink printing systems development, like solvents, water based, and UV inks. We are able to select the most suitable digital printing resolution for different demands and push the transformation from traditional to digital across many different industries.
Our technology advantages:
Since 2006, we have been working closely with Konica Minolta and using their print head technology to develop our printing solutions. Working with Konica Minolta technology allows us to create ideal print heads for custom printers based on nearly 30 types of Konica Minolta units depending on your demand for accuracy, speed, and saturation.
Certification
Certification of Konica Minolta user
Patent